For Honor gameplay: what to expect?
Without no doubts, For Honor was one of the games that received the biggest attention from Ubisoft's team through all these years. Maybe, because of its genre or more possibly because of its amazing graphics and even more realistic characters that makes the game look so freaking good. Not to mention, much time has passed, when finally all the gamers and its examiners was able to see the trailer or some of the gameplay details reveled. However, today we are super excited having the ability to announce that "For Honor" will see the daylight on February 14, 2017 and even more happy to share some of the most exciting gameplay details with you guys.
For
Honor
storyline:
the
things
you
should
definitely
know
Basically, For Honor gameplay is kind of simple and lightly reminds similar content video games, however, it has some unique details that can impress even the most skeptical one. First and foremost, For Honor storyline is based on fights between different factions as well as depicts a set during a medieval period, when war was inevitable. Before starting the For Honor game, players will have to choose one of the faction that he or she will fight for. As we mentioned, they will be three. The Legion, The Chosen and The Warborn. All of them represent more defined groups such as Knight, Samurai and Vikings. Not to mention, every faction will also be divided in four For Honor classes that each present their own interests and abilities. The first class is better known as Vanguard. According to their description, they will be the ones, who fight against opponents having incredible defense and offense. Another class is Assassins. Differently that Vanguard class, Assassins fight extremely fast, however, they can be injured by enemies more easier. The third one, is The Heaviest. Even though, their assaults are kind of slow, they are hard to be hurt. Last but not least is the class called Hybrids. Actually, their name says much, since they are mixed from all the previous classes. Hybrids are able to use exceptional skills and fight with the greater power. Right now, according to the latest For Honor news there are confirmed all the following smaller classes: The Orochi and Kensei that are owned by Samurai. Raiders and Berserkers that belongs to the Vikings. Conquerer and Warden that are actually owned by the Knights.
For
Honor
gameplay
and
weapons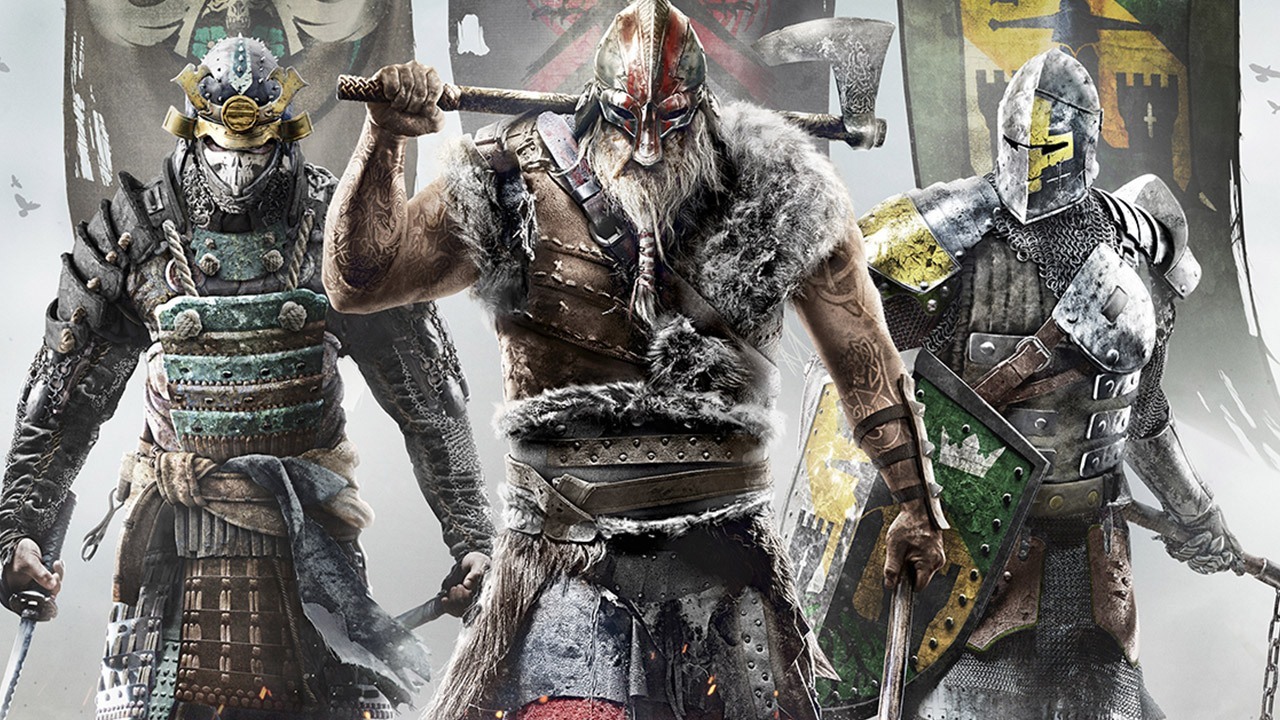 Speaking about the fights, For Honor strongly focuses on technical things. The game developers will offer a wide range of choices that could be used during the battles. Many different options to attack, to block or even to dodge will allow to feel the real passion to fight. Also, such an option will allow to create diverse strategies that are needed in order to win. For Honor weapons will also play one of the major part in the game. As it is based on action, different weapons such as knives, swords, cleavers and shackles will help to kill the enemies faster. When playing, players will have to choose the direction and position of their weapon. The essence of all these fights is the ability to find out all the weakness your enemies has. For instance: maybe they are afraid of fire, or they cannot fight, when the opponent stands from the left side. Moreover, if first battle will bring you defeat, next time you will be able to revenge using the hints or movements your enemies fear the most. Choosing the correct fighting position may also help to block the enemy, before he attacks you. .
In the video above, you can see a full match that will help to make an overall impression about the game. As it is pretty clear the environment in the game is based on the ancient times. That's why, you can see that all background is filled with an antique buildings, defensive walls, towers and etc. However, all behind, natural beauty of the nature reveals. Beautiful mountains, river forts, which might be better seen in the For Honor game trailer and of course magnificent oceans, which are so important to the Vikings. Not to mention, in the battlefield you can also see the most powerful equipment, such as catapults that are mostly used to kill a large amount of enemies. 
For
Honor
fight
peculiarities
What is also important, this short trailer that depicts one of the fights, reveals the most detailed view of secret weapons and fighting skills being used during the battle. As you can see, every character has a life bar above his head that begins to decrease instantly after the harsh attack. In this case, if you are a brave and accurate fighter it is much easier to attack the opponents and earn some extra points. However, if you miss your target and your weapon does not contact with the enemy, you might lose 100 points or even more. Therefore, the accuracy in this game is very important. Not to mention the hindsight, which can kill within a few seconds. 
Last but not least, pay attention to the fighters clothing. Some of them are wearing really great outfit, which is filled with protective armors. Such a clothing allows fighters to avoid fainter hits pointing the bullet or sword skewer to the opposite direction. However, some of them are not equipped well at all. What we have realized, is that the Knights will be provided with the most impressive armors that makes them look like a dangerous and angry giants. In the one hand, such a armors looks really impressive and might protect from the painful shocks. From the other hand, they should weigh hundreds of kilos. So here raises the question. How is it possible to react quickly and make an exact stab when you can hardly move? This issue will remain until the game will be finally released in 2017, ,we still believe that each faction will have more pluses nor weaknesses.
Furthermore, For Honor game story is highly focused on intense missions that has a similar goal as the whole game. To take a weapon, block the enemy and kill him without no mercy. Of course, each mission will have its own objective that will be worth a certain number of points. In order to participate in the battle or mission, each gamer will be provided with a map, which will be changing according to the season, day, and time. Such a variation of seasons and time in general, will make the game even more realistic. For some, it might even cause a strange feeling that game became a reality and reality became a game. If you now what we mean...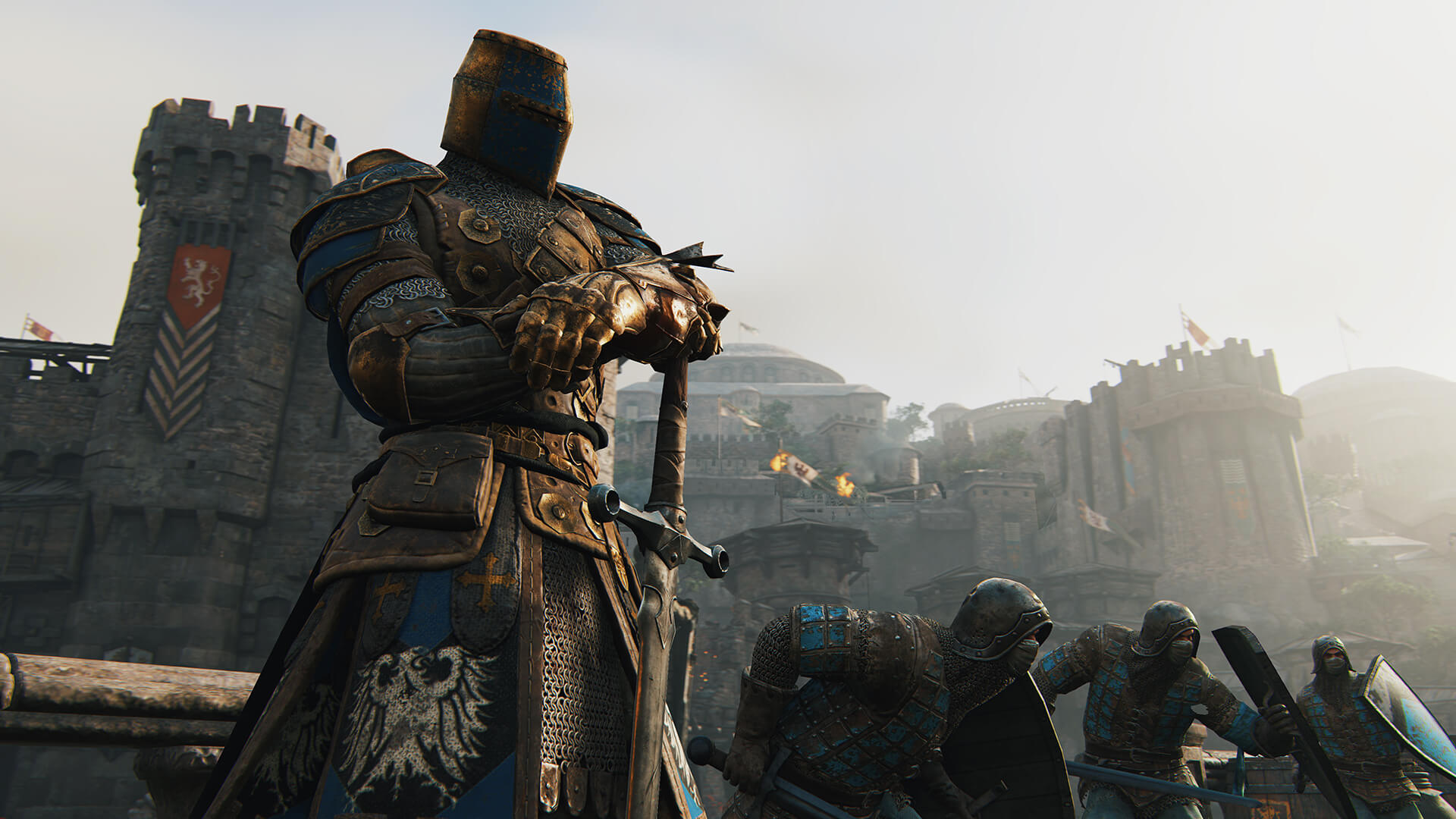 If you are interested in playing For Honor on PC, there is a separate article.