Will single player mode is going to appear in For Honor?
There is no doubt, For Honor players can't wait until the game will be finally released. Thankfully, the game will show up in less than one month. More exactly, For Honor release date is February 14, 2017. As it is extremely important, a key issue this time goes all about For Honor playing opportunities. In short, will the game provide a single player mode?
As far as we were able to find out, For Honor single player is definitely going to exist this time. Such a choice was made in order to attract more players and provide more opportunities as well as freedom of choice. However, at the very beginning, when Ubisoft Montreal announced the launch of the game, they weren't so positive about creating the single player mode. They thought, the game would run perfectly having a multiplayer option only. Unfortunately, the gamers wasn't happy about such a choice and they made a huge influence of changing it. This great new game came less than a year ago and it was announced straight by the producer of the game, Stephane Cardin.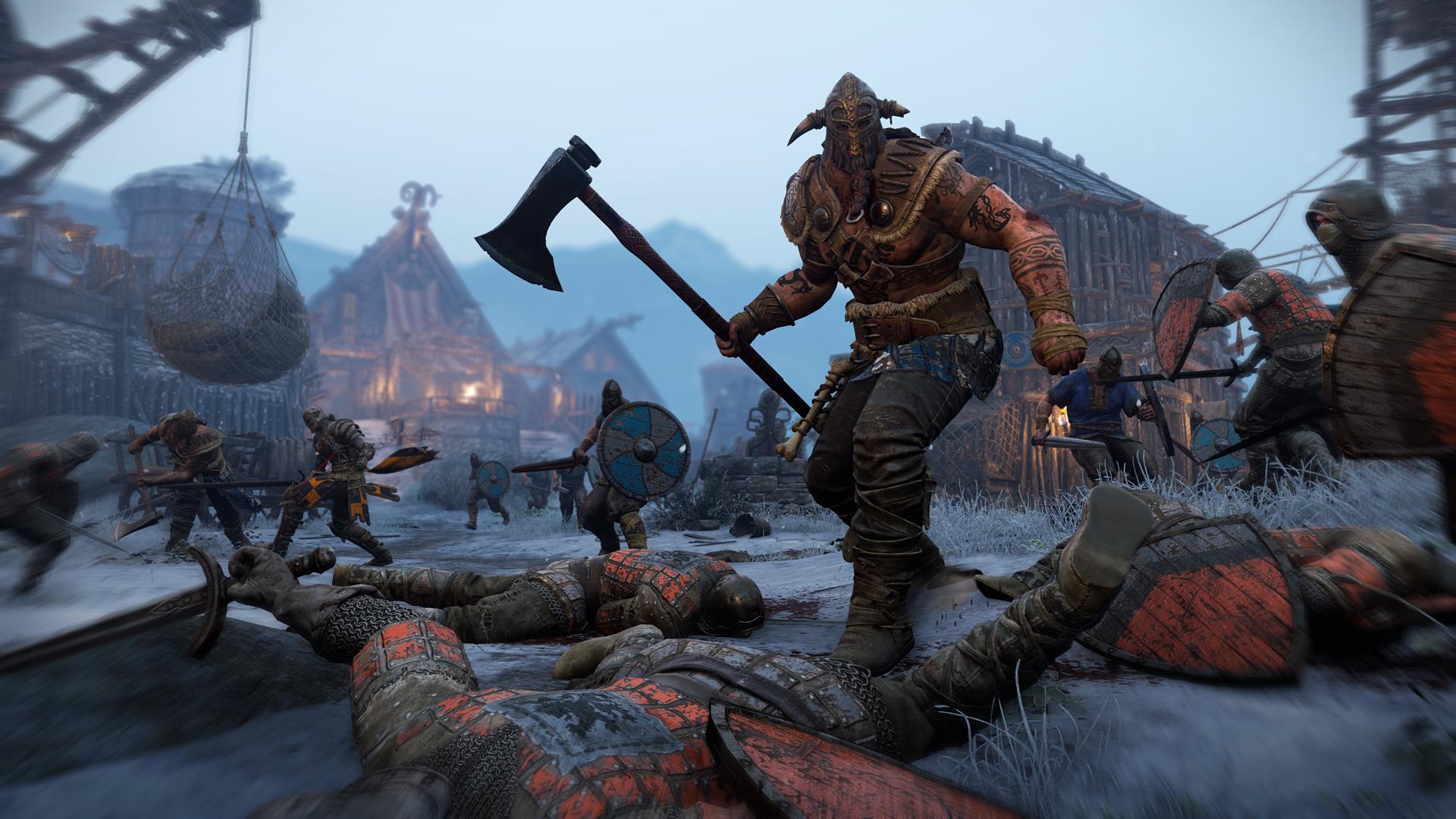 More
reasons
why
Single
Player
mode
was
chosen
It would have been really strange if single player mode would not have been approved. Firstly, because the game is all about action and fighting for your nation, you need to be the head of the game yourself. How strange it would get, if you should have limited yourself and play with some stranger only. Of course, we are not saying that the multiplayer mode is a bad choice. It is really nice to play demo version or later on an actual game with your friends, however, you just need to have a choice in general. What we were mostly happy about, is that For Honor game single player storyline is going to be quite different from For Honor multiplayer gameplay. As you most probably know, the game will allow to choose a faction, where Vikings, Samurai and Knights dominate. However, as playing alone, you will get more choices of different fighting methods and weapons as well. Not to mention, For Honor single player mode will allow to immerse yourself in the world of fight better. To make it clear, you will see everything from your eyes and your understanding.
The
multiplayer
mode
in
For
Honor
will
also
have
its
own
advantages
As we mostly spoke about a single player quite above, we also want to say that multiplayer mode is also needed. According to statistics, more than 50 per cent gamers loves playing with their friends or some strangers online. In such way, they can compete and decide if they are the best players from all. Not to mention, For Honor multiplayer mode is a perfect choice for those, who wants to finish the game in a shorter period of time. Simply, when you play with someone else, you can lose or win much faster. Then, you can play the game again and again in order to find out all the details about its gameplay and etc.